[carousel coin_nav="none" direction_nav="standard" autoplay="standard"]
[carousel_item]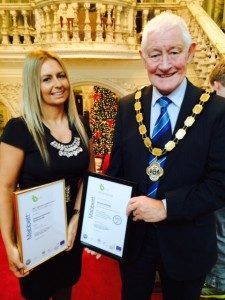 [/carousel_item]
[carousel_item]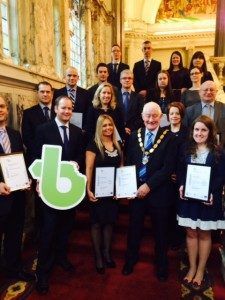 [/carousel_item]
[carousel_item]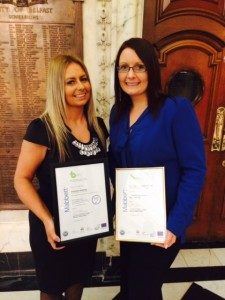 [/carousel_item]
[/carousel]
We are excited to announce that Diamond Systems are now the only the specialist fire and security company in Northern Ireland to receive NVIR-O-CERT accreditation.
After an intensive audit the Construction Employers Federation presented the award in recognition of our commitment to continual improvement of practices and procedures to protect the environment, including the implementation of a new environmental management system.
This follows on from our recent completion of the BITES programme (Business Improvement Through Environmental Solutions), run by Belfast City Council in Dec 2014. Together both these programs are designed to help businesses reduce waste and energy while boosting profits and helping the environment.
The aims of the NVIR-O-CERT programme include:
Reducing the amount of waste sent to landfill.
Minimising incidents of pollution.
Reducing CO2 emmissions.
Better protecting wildlife and their natural habitats.
This programme has helped focus our attention on the environmental aspects associated with our business activities and given us the knowledge of how to control them more effectively. Diamond Systems have always strived to be at the forefront of our industry in terms of accreditations and sustainability and we look forward to seeing the prolonged benefits moving forward as we continue to provide top quality service.