[carousel coin_nav="none" direction_nav="none" autoplay="standard"]
[carousel_item]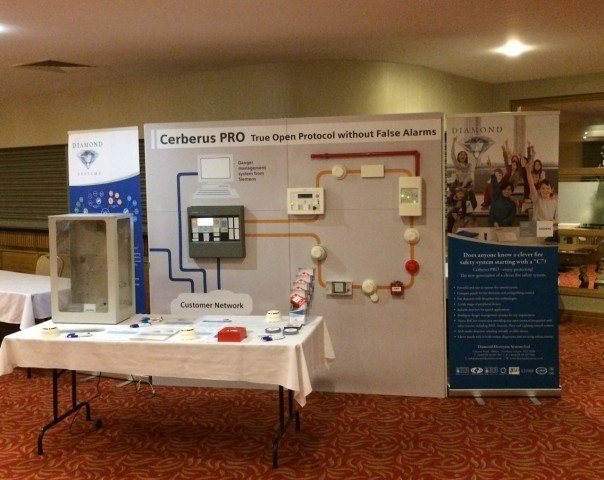 [/carousel_item]
[carousel_item]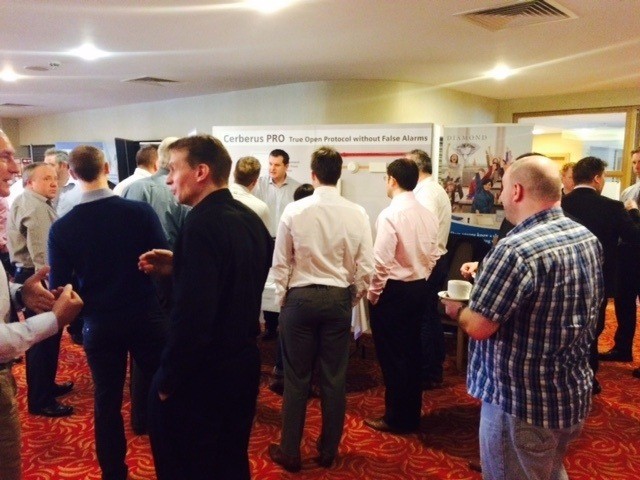 [/carousel_item]
[/carousel]
Last Thursday and Friday, February 19th & 20th, we had the pleasure of attending and exhibiting at the 20th Annual Fire Safety Conference. It was held at the Killyhevlin Hotel and Health Club in Enniskillen and was attended by delegates from a range of backgrounds including Fire and Rescue Services, Building Control, Entertainment Licensing, Universities, Consultants and International Service Providers interested in Fire Safety Research and Best Practice.
We were joined by Derrick Hall from our partners at SIEMENS UK who gave a presentation to the group on the impact of false alarms in Northern Ireland. Last year alone there were 10,474 false alarms attended, 7,699 of which were "due to apparatus". As you can imagine the cost of this to local businesses and the government alike is very high but we have a solution – SIEMENS Cerberus Pro.
Over the course of the 2 days we gave a series of demos at our fully interactive display of the Cerberus Pro fire detection system. It is one of our leading fire detection products and offers a BACnet connection along with True Open Protocol, to provide seamless integration with other systems e.g. BMS, security, lighting control with the added benefit of no false alarms.
We are very grateful to everyone who stopped by and hopefully we might have given you a little food for thought. Look forward to seeing you again next year!