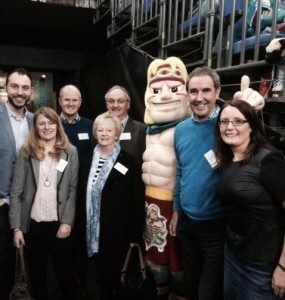 Friday night was the Belfast Giants last home game of the season at the Odyssey Arena. It was also the first night of the season playoffs and Diamond Systems were lucky to be the game night sponsors.
Our Managing Director, Steve Snoddon, did the celebratory puck drop to signal the start of the game while, Angela Bennett (Financial Director), and Phil Stevenson (our new Sales Manager) presented the Man of the Match awards.
It was great to see the crowds showing so much support as they cheered for the Giants who took on the Cardiff Devils and their support paid off with a 1-0 win for the Belfast Giants.
Diamond Systems got in on the action too by handing out thunder sticks to the crowd on the way into the arena. We even held a contest for the best #teamdiamondthunder selfie on Twitter.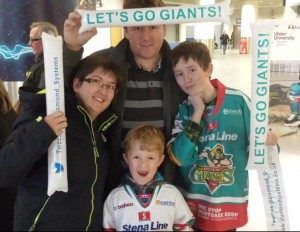 After the game we joined a few of our guests on a special behind-the-scenes tour and had the opportunity to meet some of the players.
It was a great night for all involved and we're very glad that we could be a part of it!
Until next season – Let's Go Giants!!