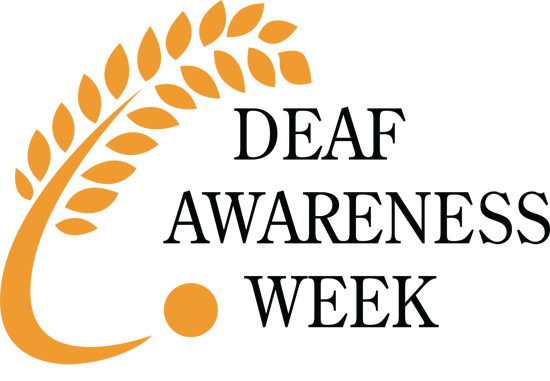 Alarm bells are ringing and people are hurriedly shuffling out of the building, but you don't hear it.
This is the experience of a standard fire alarm activation for approximately 1 in 6 people (10 million) throughout the UK who have some degree of hearing impairment or deafness. And with numbers expected to rise to 14.5 million people over the next 15 years, accessibility is a more important issue than ever before.
Every non-domestic property in the UK is required to have a fire detection and warning system installed and as per the Equality Act 2010, all UK employers are required to make provision for any/all disabled staff and customers, especially when it comes to the area of fire safety.
In recognition of Deaf Awareness Week 2015 (May 4-10) our team at Diamond Systems would like to share some of the ways we are working to increase accessibility throughout commercial and local authority properties in Northern Ireland, including educational facilities, healthcare premises, government buildings, hotels, and large scale residential complexes.
Diamond Systems currently offers the following adaptive technologies to increase accessibility for the deaf or hearing impaired:
DeafCall – Alarm Paging Suite
The DeafCall paging system is part of the AlarmCall Suite developed by CST (Call Systems Technologies). It is designed specifically for individuals who have hearing impairments to ensure that, once the fire alarm has been activated, they are notified immediately to allow them sufficient time to evacuate the building safely. The system consists of a pager that is given to each individual, which connects directly to the Fire Alarm Panel.  Anytime the fire alarm is activated the system sends a text message to every DeafCall pager, which vibrates to ensure individuals are safely alerted.
Most common application: Workplaces/Office Buildings
DeafCall – Acoustic Pillow Shaker
The Acoustic Pillow Shaker is another product from the DeafCall range by CST, designed for the safe evacuation of those who are deaf/hearing impaired, from residential/sleeping accommodations. Designed as a safe and cost-effective solution, the DeafCall Acoustic is a wireless solution that communicates the sounding of a fire alarm through vibrations and strobe lighting. The bedside unit is entirely portable and incorporates a high intensity strobe as well as a vibrator pad, which is placed under the individual's pillow. Should a fire alarm sound the system is triggered to alert the individual and enable them to evacuate the building safely.
Most common application: Any sleeping areas incl. dormitories, care homes, hotels etc.
Our team at Diamond Systems is committed to ensuring you are aware of your roles and responsibilities when it comes to fire safety, with the hope of eliminating false alarms and lowering fatalities due to fire throughout the UK.
We hope you have found this information useful and if you would like to know more about Deaf Awareness Week there is further information available at https://goo.gl/WjJCPN