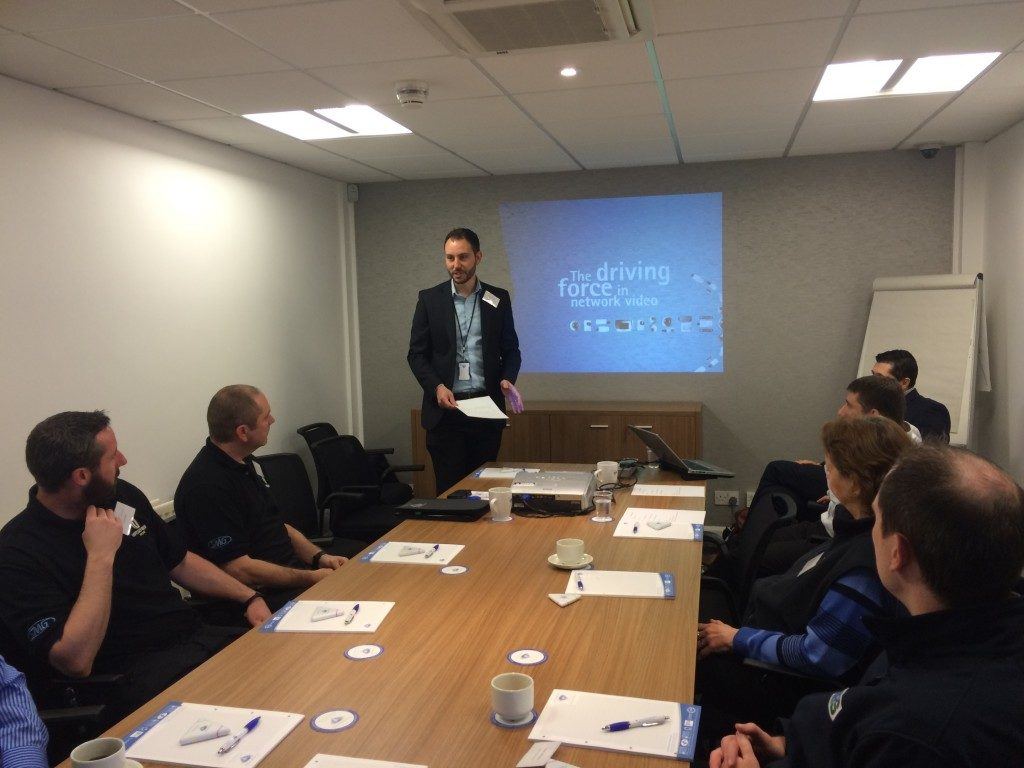 On May 28th we held a half-day CPD training event alongside partners, Axis Communications. It consisted of three mini-sessions, giving attendees the opportunity to learn more about the Benefits of Network Video; Image Usability and Optimizing Bit Rate.
We are very grateful to Steve Kenny and Wayne Davis who travelled over from Axis in England to deliver the training and we are proud to offer this along with access to their enhanced product range as a local partner in Northern Ireland.
Over 15 people including a variety of local consultants, contractors and clients, attended the event which took place at the Diamond Systems offices in Belfast Harbour Estate.
Axis was the first company in the world to launch a network camera in 1996, which initiated the shift from analog to digital technology. Axis retain their position as a market leader in the industry today offering a wide range of network surveillance cameras, video encoders, various accessories and enhanced application software. As a Silver Solutions Partner for Axis in Northern Ireland, Diamond offer our clients access to the full range of products.
Throughout the year Diamond Systems offer a number of CPD training sessions, which can be delivered either at our premises or at your offices. If you are interested please get in touch via info@www.diamondsystems.co.uk or register your interest here.