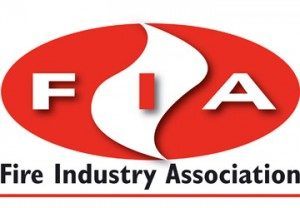 When it comes to fire safety the law is crucial and failure to comply could have fatal consequences.
However, changes to rules and regulations can often leave people confused or unsure of their responsibilities.
Where does the legislation apply?
Who is responsible?
What do I have to do to be compliant?
The new fire safety law guidance leaflet from the FIA (Fire Industry Association) aims to address just that.
Published on June 16, 2015, the leaflet provides crucial information about where the law applies, the roles of responsible people, fire risk assessments, and how the laws are enforced.
It is designed as an introduction to the legislation and provides a general overview of these changes. As there are slight variations to legislation in each of the three separate jurisdictions throughout the UK (England & Wales; Scotland; and Northern Ireland), detailed guidance from local governments is also included in the links at the bottom of the document.
Fire safety law applies to virtually all premises and covers nearly every type of building, structure and open space with the exception of private dwellings or individual flats. To increase safety we believe there must first be increased awareness of changes in fire safety regulations and this is a great starting point for all those to whom it applies. If you are the owner, managing agent, occupier or employer of any above listed premises this leaflet is a great place to further your knowledge on you what needs to be done to ensure your employees, customers and yourself remain safe at all times.
If you have any queries or would like to find out more about making your commercial property compliant please contact our sales team on 02890 207 207 or via info@www.diamondsystems.co.uk.
[tnc-pdf-viewer-iframe file="https://www.diamondsystems.co.uk/wp-content/uploads/2015/06/Fire-Safety-Law-leaflet.pdf.pdf" width="700″ height="1000″ download="true" print="true" fullscreen="true" share="true" zoom="true" open="true" pagenav="true" logo="true" find="true" language="en-US" page="" default_zoom="75″]