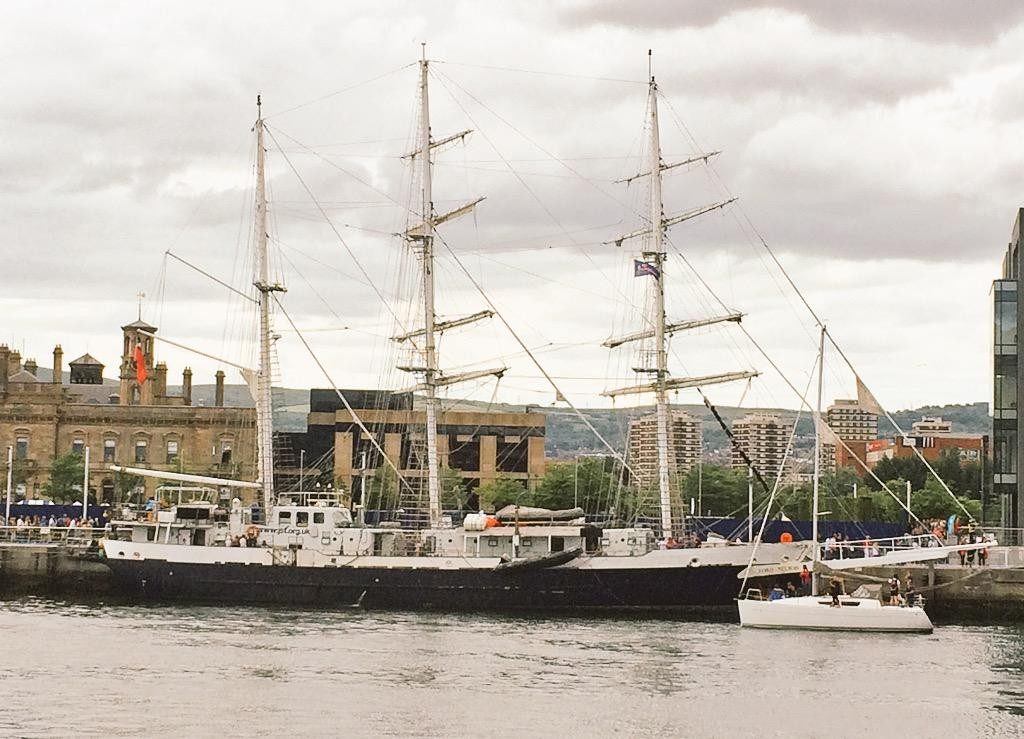 [space]
[/space]
Tall ship festival
At Diamond we are very lucky to have an extremely talented team of engineers but it is rare that we have the opportunity to say that one of them is crossing the North Sea in a spectacular tall ship as part of Europe's largest free family festival.
The Lord Nelson ship is almost 55 metres long and will carry approx. 50 passengers at any one time (8 permanent crew and around 40 "voyage crew"). Diamond System engineer, Gary, will be accompanying his wife as part of the "voyage crew" for the first 10 days of the race, leaving from Belfast on 5th July until they reach Alesund, Norway on 15th July.
We caught up with him before he sailed off to find out a bit more about the experience.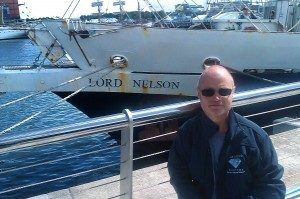 Q. Is this your first time sailing a tall ship?
Although an avid sailor, yes this is my first time sailing a tall ship, although it will be my wife's third time sailing one.
Q. What are you most excited about?
The challenge of sailing a tall ship and being part of a crew of people from different backgrounds and abilities.
Q.What will a typical day on board the ship look like?
Everyone joins in and gets involved with crewing the ship – setting sails, stowing sails, keeping watch and even steering the ship, with the support of the permanent crew, even down to happy hour (aka cleaning the ship) and taking turns in the galley to help feed fellow crew members. The voyage crew is also split into four teams called watches who take it in turns for responsibility of the ship even during the night.
Q. Was it difficult to arrange a spot on board?
Everyone thinks the application will be quite comprehensive but you can contact companies that operate tall ships and book onto them just like a holiday. However, the tall ships races are very popular and the places on board can sell very quickly.
However, there is one very notable feature about the Lord Nelson which differentiates it from many others as it was the first ship in the world to be designed and built to enable people of all physical abilities to sail side by side on equal terms featuring wide decks, which are fully wheelchair accessible; signs in braille; lifts for between decks; an induction loop; and even a speaking compass to enable blind or visually impaired members of the voyage crew to steer the ship.
Today, the Lord Nelson and sister ship, Tenacious are the only two tall ships in the world that have been purpose built to enable people of all physical and sensory abilities to take an active role in sailing. Both are owned by the Jubilee Sailing Trust (JST). Since the JST was established in 1978 over 40,000 people have sailed with us. Of these approximately 15,000 people were disabled and 5,000 wheelchair users.
We wish Gary and his wife a most enjoyable trip!