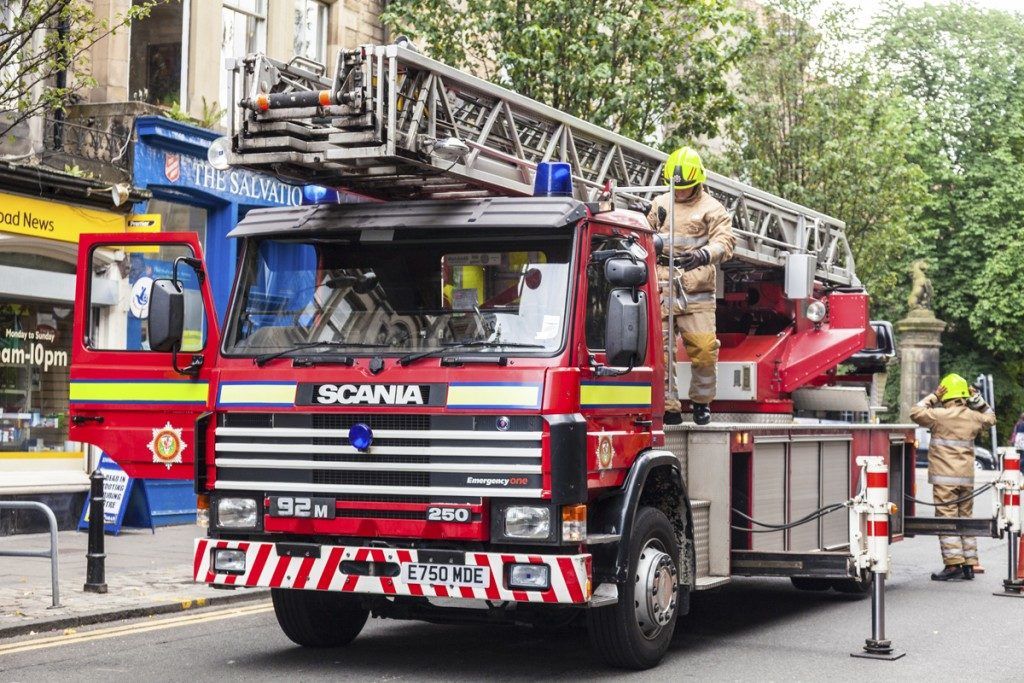 False alarms are an unwelcome occurrence, causing disruption to businesses, a drain on government resources and ultimately a tangible cost to everyone involved.
Last year (2013/2014) the Northern Ireland Fire and Rescue Service recorded 7835 false alarms due to fire alarm equipment. Given that 98% of those calls were mobilized and the estimated cost of a mobilization is £3000, there was in excess of £20 million spent by the Northern Ireland economy that year, and that doesn't even factor in the costs incurred due to business downtime.
So why do we still have so many false alarms?
False alarms can be triggered due to a number of reasons including:
Exposure to highly deceptive phenomena such as dust, steam, aerosols, insects or even burnt toast
Failure to update older systems
Inappropriate design specification
Change of building use
Lack of regular maintenance
But what if there was a solution to eliminating false alarms altogether….
Can we ever really eliminate false alarms?
Simply the answer is yes! In fact we're so confident in the solution that we provide that we are offering a No False Alarm Guarantee to our customers with the Cerberus PRO fire protection system from Siemens.
In the coming months, we will be sharing with you a number of stories, case studies and interesting discussions/blogs around the issue of false alarms and how they can be prevented. We will be looking at current regulations/legislation, your responsibilities, common solutions, and the dangers associated with false alarms.
We will also be providing you with a better understanding of what you can be doing differently and how recent technological updates have enhanced our abilities to detect fires more accurately to ensure the optimum safety of people and property.
#NoFalseAlarms
The ultimate goal of our No False Alarm Campaign is to help eliminate false alarms entirely. Therefore throughout Sept, Oct and Nov we will be using #NoFalseAlarmsGuaranteed across LinkedIn, Facebook, and Twitter to help you follow along with all our updates.
We invite you to get involved in our discussions and please tweet us @Diamond_Systems with any questions or thoughts!
[one_half valign="top" animation="none"]
[box icon="check-sign" style="solid"]
No False Alarm Guarantee
Diamond Systems are so confident in the Cerberus PRO fire protection system that we offer all our customers a straight forward genuine No False Alarm Guarantee. In the event that one of the system's automatic detectors does respond to anything other than real fire phenomena or a fire condition and results in the attendance of the Fire & Rescue Services, Diamond Systems are willing to pay up to £500 to cover the cost of the disruption including downtime and emergency services call out charges.
Learn more about our No False Alarm Guarantee including full terms and conditions here.
[/box]
[/one_half]
[one_half_last valign="top" animation="none"]
[box icon="fire" style="solid"]
More about Cerberus PRO
Cerberus PRO is the most advanced fire protection system on the market featuring:
ASAtechnology – fast, reliable fire detection
BACnet True Open protocol – easy integration with BMS, security, plant & lighting control systems
Degrade Mode – ensure optimum protection & alarm functionality even in the event of a panel or software failure
Full Compliancy with all relevant standards and codes of practice
To learn more on Cerberus PRO click here.
[/box]
[/one_half_last]