[one_half valign="top" animation="none"]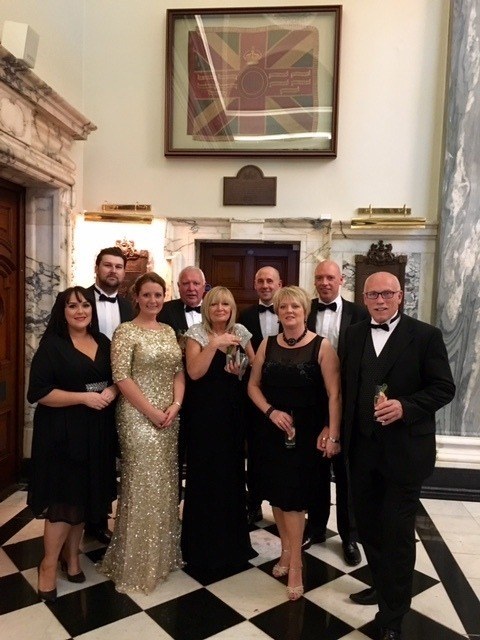 [/one_half]
[one_half_last valign="top" animation="none"]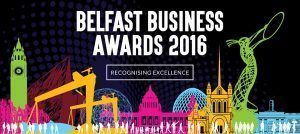 [/one_half_last]
The team at Diamond Systems were thrilled to be finalists in the recent Belfast Business Awards, held at the City Hall in May. Diamond were shortlisted in the category "Best Family Business", which recognised dynamic family owned businesses based in Belfast, which had demonstrated growth in recent years and a vision for the future.
The qualifying criteria included at least two generations of family members currently working within the business. Diamond Systems is owned and operated by the Snoddon family, with Tom Snoddon being the company founder, and his son and daughter, Steve Snoddon and Angela Bennett (nee Snoddon) currently running the Belfast based business.
"Northern Ireland is awash with family owned and operated businesses, so to make the shortlist was a great achievement for us", comments Angela. "Even going through the process of preparing for the interview, Steve and I found out so much about the early days of the company that we didn't know about, from talking to our dad about how he grew the business back in the 1980s. The whole Diamond team, family and non-family members, are all really proud of the business that he created from scratch and worked very hard to be able to pass on to the next generation."
The awards process involved an online application, with each entry being scored and ranked to provide a final five in each category. The five shortlisted companies then undertook an interview with an expert panel of judges, and Angela, Steve and Tom represented Team Diamond at the interview stage.
The winner was announced at a gala dinner at Belfast City Hall on Friday 27th May 2016, and although we lost out on the Best Family Business award, the Diamond Team had a great evening and were honoured to be shortlisted in this category.
Hugh Black, President of Belfast Chamber of Trade and Commerce, gave this message at the Awards dinner: "This evening's awards were truly outstanding and really showcased what a fantastic city Belfast is to do business, live, work and shop in. We received a record number of entries this year, so the competition was very tough – even to be shortlisted is a fantastic testimony of success.