Diamond Systems were recently promoted to Gold Partner status with Axis Communications, a global leader in network video surveillance.
Gold Partner status was awarded by Axis in recognition of Diamond Systems' continued commitment to the Axis Communications brand; the successful delivery of recent network video solutions by the Diamond team; and the investment in the development of the Diamond engineering workforce, with two Axis Certified Professionals amongst the sixteen strong workforce.
Diamond Systems have a fully functioning Axis demonstration facility at their office in Heron Road, Belfast. Customers and consultants can avail of a demonstration of the full capabilities of the innovative technology from this market leader in network video solutions.
Diamond Systems are also pleased to partner with Axis Communications in the delivery of CPD accredited training on network video solutions.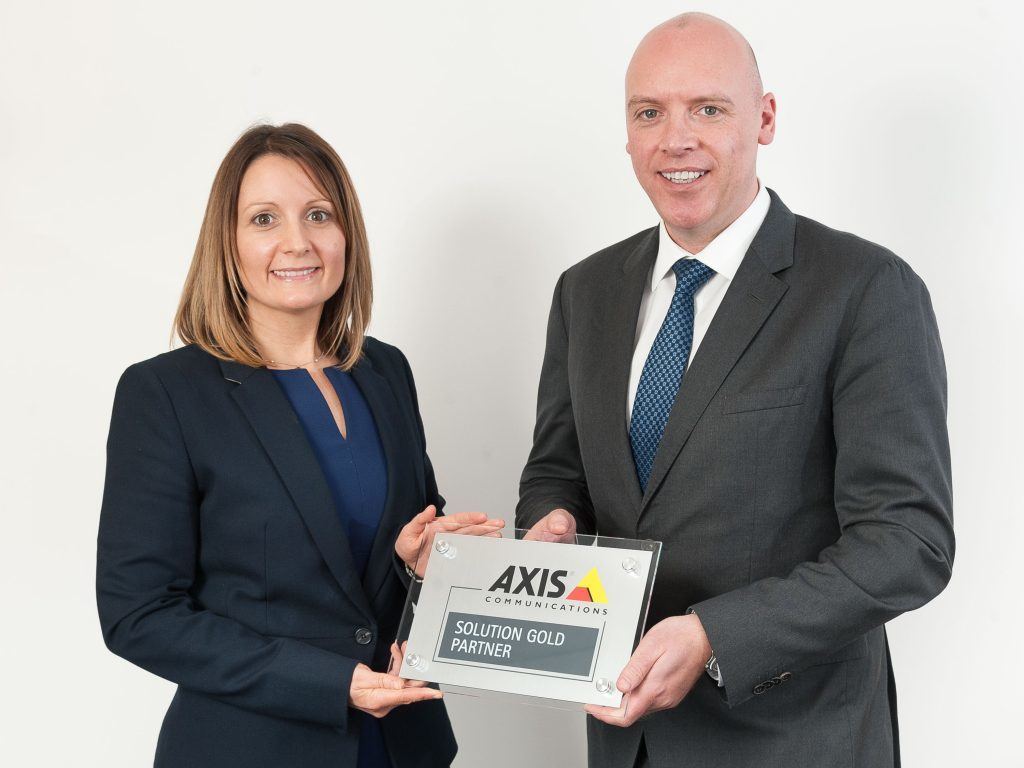 Pictured are Stephen Snoddon, Managing Director, and Angela Bennett, Financial Director of Diamond Systems, with the Axis Communications Gold Partner plaque.
Axis Product Range
Why not visit our online shop to browse the extensive range of Axis products:
https://www.diamondsystems.co.uk/shop/index.php?route=product/manufacturer/info&manufacturer_id=17