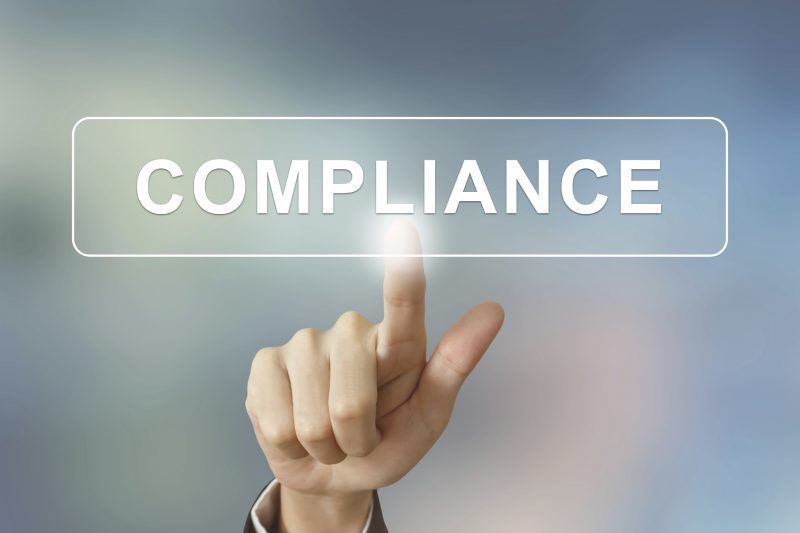 BS7273-4 is the Code of Practice for the operation of fire protection measures – Part 4: Actuation of Release Mechanisms for Doors. Essentially this code of practice provides recommendations for the interfacing of fire door mechanisms with the fire detection and alarm system, to ensure that in the event of a fire:
Automatic fire doors close to prevent the spread of smoke and fire
Automatic doors fail 'open' so as not to trap occupants or inhibit their escape
Access controlled doors, gates and turnstiles fail 'open' so as not to trap occupants or inhibit their escape.
The standard was revised in 2015 and BS7273-4:2015 has replaced BS7273-4:2007, which has been withdrawn. With effect from 1 October 2015 systems must, where applicable, be designed to comply with the recommendations of this revised standard.
BS5839-1, the Code of practice for design, installation, commissioning and maintenance of fire alarm systems in non-domestic premises, calls up BS7273-4, and therefore compliance with BS7273-4 is a requirement when interfacing electronically held open fire doors, electronically secured doors (typically access controlled), and power sliding doors to a fire alarm system to ensure compliance with BS5839-1. Clause 9.2(a) of BS5839-1:2013 specifically states:
"The system should conform to the recommendations of any applicable part of BS7273".
Why was the Standard Revised?
Previously, a device local to the doors effectively switched the doors to fail safe mode and released electrically secured fire exits and closed fire doors held open on magnetic door retainers. However, this is not always the case and a truly fail safe mode is not achieved. Therefore in some circumstances fire doors fail to satisfy enforcers that recommendations of BS 7273-4 are being met. BS 7273-4:2015 will help to clarify the expectations of users and match it to the technology available to the fire safety industry.
Anthony Burd, Head of the Construction Sector at BSI commented on the change: "Until the development of BS 7273-4 in 2007, there was no code of practice with recommendations governing the interface of fire doors and the fire detection /fire alarm system, although there was guidance for the devices themselves." He continued: "Imagine not having the security of knowing that a fire was contained because the doors had not gone into fail safe mode. Crucially, this revision gives fire safety enforcers the criteria for fail safe operation, and the standard goes even further by defining three different categories of actuation – 'Critical, 'Standard, and 'Indirect', each of which has a set of criteria for fail safe operation under defined conditions."
What are the key changes?
The key changes to BS 7273-4 are:
The diagrams relating to the location of smoke detectors in relation to electrically held-open fire doors have been revised. This is intended to make the recommendations clearer and to remove possible confusion where a single diagram has been used to convey several principles applying to detector siting and spacing
There have been changes in terminology to assist users of the standard. The designations, A, B and C for categories of actuation are now referred to as 'Critical', 'Standard' and 'Indirect'
The guidance in BS 7273-4:2007, Annex A of the previous standard is now normative and, therefore, the standard includes recommendations (in tables in Annex B of this version) as to which category of actuation is appropriate for a particular application
What do the changes mean for System Designers?
Designers need to be aware of these changes to facilitate compliant design of systems where there is an intention to interface devices covered by BS7273-4:2015. The system design proposal, or specification, must state the category of actuation it is proposed to install.
The scope of buildings requiring Critical Actuation (Category A) compliance is extensive and includes premises occupied by, or open to, the general public including:
Shops and shopping centres
Hotels
Boarding houses
Public houses
Cinemas
Theatres
Museums
Galleries
Leisure centres
Transportation terminals
Residential care homes
Hospitals
Schools, Universities and other educational facilities.
When specifying and selecting equipment it is therefore essential that System Designers ensure that all equipment is third party certificated to BS EN 54, as well as being able to meet the recommendations for operation and fault monitoring contained within BS7273-4:2015.
As a Siemens Cerberus PRO partner, Diamond Systems offer a fire alarm solution which fully complies with all parts of BS7273-4. Diamond Systems Cerberus PRO input/output device is certified to EN 54 part 18, and provides a cost effective, smart solution for those installations that require Critical Actuation (Category A) interfacing to door release mechanisms. If your fire alarm design or installation requires interfacing to door release mechanisms, and you are seeking a cost effective, fully certified, compliant solution contact the experienced team at Diamond Systems on 02890 207 207, or info@www.diamondsystems.co.uk for further information on our Cerberus PRO fire product range.
Diamond Systems offer CPD training on the BS7273-4:2015 code of practice, which can be held at your office for your convenience or alternatively at Diamond HQ in Belfast. Contact us to enquire about CPD training.